TAGDET is a full automated Graffiti detection system based on newest scientific artificial intelligence algorithms and know-how of ITTH. It analyzes surfaces of all kind of trains. TAGDET can be integrated into existent camera surveillance systems or can be operated very cost effective with affordable installation. It can be applied to all kind of surfaces like trains, trucks, ships, buses, metros, light rails or any other kind of observable object. Supported by GPU hardware it can analyze one image in 1/50 of a second capable to analyze video streams in real time, however the main focus of our products are rather quality and reliability.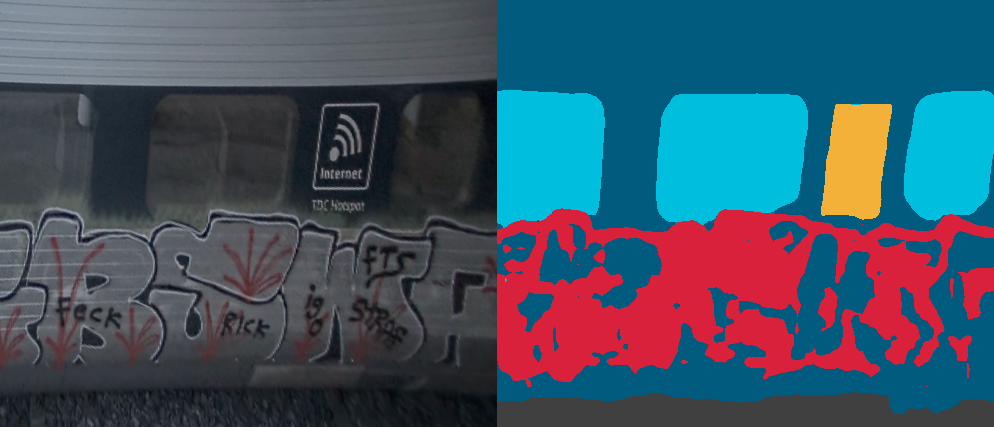 TAGDET is based on ITTH own Server/Client base platform. Clients are available for all modern platforms and can be operated in network connected to all data and analyzes in real time. Export interfaces for SAP or similar products are available on demand. SMS or Email alarms might be used. Maintenance personnel can receive and monitor the whole fleet inspecting images and video captures.
TAGDET can work with most surveillance camera brands available on the market today. We recommend AXIS cameras for best price/performance relation offering extreme and long duration reliability. The algorithms of TAGDET can work on color as well as on black/white night time images.
TAGDET cameras can be installed at bridges, stations, polls. Speeds up to 150 km/h can be covered by standard cameras, for higher speed we recommend a custom camera solution together with a custom illumination concept. There are no extreme high demands on positioning and resolution. Mobile connection is available on demand with restrictions in regards to video recording.
TAGDET can be purchased in two pricing models:
Bulk price
TagDet – Analyzer system as rack server
TagDet – Analyzer economy server
TagDet – Dual License per site installation (two camera coverage)

TagDet – Remote Installation service/support
TagDet – Yearly Maintenance and Service, Security update
Rental price
TagDet – Rental Dual
TagDet – Rental Single
TagDet – Remote Installation service/support

All hardware components on a monthly base with full exchange in any case of emergency, all exchange parts on stock, next working day shipment, maintenance and service included, yearly software updates when needed

Rental monthly, 12 months minimum starter
TAGDET sample network scheme with mobile and static network connection:
TAGDET sample network scheme as single installation: